Hourglass Link understands what your business needs. Are you interested in gaining new customers? Maybe you want to gather new leads? Or are you in the process of gaining new connections for your business? Whatever your needs, Hourglass Link, Inc can create a tailor-fitted campaign that will make the best of your budget without losing sight of your goal.
WE OFFER A FREE SOCIAL MEDIA MARKETING PROPOSAL, JUST BOOK YOUR FREE STRATEGY CALL TODAY!

(a $300 Value)
In managing social media accounts, Hourglass Link knows it is essential to mirrors your company's values and ideals. We do our best to showcase your company's voice in every tweets and posts that we make for you. Each written text,image and videos are curated to resonate what you stand for and convey your brand to your audience.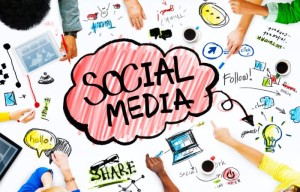 Unlike other service providers, Hourglass Link will not only post random content with the belief that anything will work. We strictly follow a method of posting content, status updates, and tweets to your followers that makes them want to interact with your brand. And in social media, interaction is king.

So call us today and ask us how we can help you in managing your social media presence. Let us give you the advantage you need.
CHOOSE YOUR SOCIAL MEDIA PLANS
START-UP
PRO
CORPORATE
CONSULTATION

✓

✓

✓

SETUP

✓

✓

✓

 FACEBOOK DAILY MANAGEMENT

✓

✓

✓

 TWITTER DAILY MANAGEMENT

✓

✓

✓

 GOOGLE+ DAILY MANAGEMENT

✓

✓

✓

 INSTAGRAM DAILY MANAGEMENT

✓

✓

✓

 PINTEREST DAILY MANAGEMENT

✓

✓

✓

 NEWSLETTER (quarterly)

✓

✓

✓

DESIGN
 SOCIAL MEDIA PAGES CREATION

✓ (3)

✓ (4)

MANAGEMENT
 AUDIENCE INTERACTION

✓

✓

✓

 SOCIAL MEDIA LEAD CAPTURE

✓

 NEWSLETTER

✓

 BLOG MANAGEMENT ONLY

✓

✓

✓

CONTENT CREATION
 BLOG POSTS WEEKLY

✓

✓

ADVERTISING & PROMOTIONS
 PAID AD MANAGEMENT

✓

✓

 CONTEST CREATION

✓

 FACEBOOK PROMOTIONS

✓

 FACEBOOK ADS

✓

REPUTATION MANAGEMENT
 NEGATIVE INFO SEARCH

✓

MONITORING & REPORTING

✓

✓

✓

 SOCIAL MEDIA ACCOUNT

✓

✓

✓

 HASHTAGS & TOPICS (Twitter)

✓

✓

✓

 KEYWORDS

✓

✓

✓

 TRENDS

✓

 ENGAGEMENT

✓

 COMPETITOR ANALYSIS

✓

✓

 WEEKLY SUMMARY

✓

ADDITIONS
(one-time at sign-up)

 FACEBOOK AD CREDIT ($50)

✓

✓

 GOOGLE ADWORD CREDIT ($100)

✓

✓