Going online does not only mean owning a domain and keeping a website. You have to make sure that people know that you exist online. Now, there are a lot of ways to do this but the best and most cost-effective means of letting the word out is making sure your name comes up on search engines.

Hourglass Link, Inc. recognizes the power of SEO and knows that it can spell success or defeat in the online world. With the combined expertise of the founders and our SEO consultants, we make sure your site ranks on the search engine results page using legitimate methods. We also recognize the fact that SEO is not a one-off ordeal where once you get to the top you are not going down.

WE OFFER FREE SEO KEYWORD ANALYSIS TO FIND THE BEST KEYWORDS FOR YOUR SITE AND DELIVERED IT WITHIN 24 HOURS!


We will just need you to answer a few questions at this link and you are all set!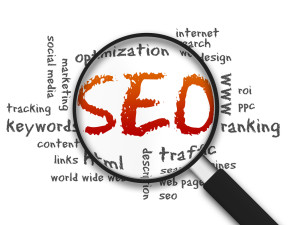 Hourglass Link, Inc. takes you to the top of the search engine results page and devises a plan to make you stay on top. This includes but is not limited to consistent content posting, creating relevant backlinks, and social media integration.

So if you are interested to know more about SEO and what it can do for your brand/business, give us a call or send us an email. We are happy to assist you in putting your SEO campaign into action. Hourglass Link, Inc. can create custom campaigns for various businesses with different goals because we know that there is no such thing as a "one-size-fits-all" method in SEO.

| CHOOSE YOUR SEO PACKAGES | START-UP | PRO | CORPORATE |
| --- | --- | --- | --- |
| CONSULTATION | ✓ | ✓ | ✓ |
| SETUP | ✓ | ✓ | ✓ |
| FEATURES | | | |
| -On Page SEO | | ✓ | ✓ |
| -Keyword Analysis | ✓ | ✓ | ✓ |
| -Search Engine Submissions | ✓ | ✓ | ✓ |
| -Monthly SEO Articles | 4 | 10 | 18 |
| -Directories Submissions | ✓ | ✓ | ✓ |
| -Bookmarking | | | ✓ |
| -Forum Postings | | | ✓ |
| -Blog Commenting | | | ✓ |
| -Link Building | ✓ | ✓ | ✓ |
| -Press Releases | ✓ | ✓ | ✓ |
| -Local Listings | | | ✔ |
| -Monthly Google Analytics Report | ✓ | ✓ | ✓ |