In paper, LinkedIn sounds like the boring cousin of Facebook who is all about business and earning money. In practice, LinkedIn is a place where you can get leads and connections that you can't find anywhere. And like any gold mine, you just have to know where and how to look.

It doesn't matter who you are, you might be a simple guy who is looking for a job, a small business owner looking for some partnerships, or a marketing executive aiming to close your next biggest deal, there's something in LinkedIn for you.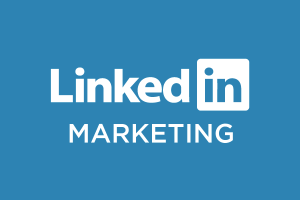 Hourglass Link realized that LinkedIn has evolved into more than just a place where professionals can share their knowledge and expertise. You can say that it is now a social media platform where one can generate leads for various purposes. It's a treasure trove for people who are planning to advance their careers or for business owners who are looking to connect to executives and head honchos.

WE OFFER FREE LINKEDIN MARKETING STRATEGY FOR YOUR BUSINESS, JUST BOOK YOUR FREE EXPLORATORY CALL/a>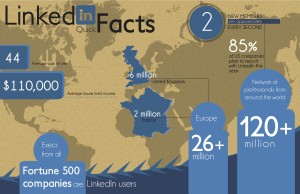 Our team can help you generate these leads. Using our tried-and-tested method of gathering leads and making new connections. We know what works and what doesn't. Oh and don't worry, we hate spam as much as you do so we are definitely against that. What we do is a tactical approach in contacting people, creating connections, and solidifying them.
So give us a call and ask us about our LinkedIn services. We will be more than happy to cater to your needs. It doesn't matter if you are looking for a job or just want to expand your business network. We have the right campaign for you.
CHOOSE YOUR LINKEDIN MARKETING PLAN
START-UP
PRO
CORPORATE
INITIAL RESEARCH

✓

✓

✓

PROFILE OPTIMIZATION

✓

✓

✓

- OPTIMIZED PROFILE HEADING & SUMMARY

✓

✓

✓

- KEYWORD OPTIMIZATION

✓

✓

✓

DAILY CONNECTION REQUESTS

✓
15 connections

✓
30 connections

✓
70 connections

NETWORK CONNECTIONS BUILDING

✓

✓

✓

- SEND TARGETED CONNECTION REQUESTS

✓

✓

✓

- ACCEPTING INVITATIONS TO CONNECT

✓

✓

✓

- RESPONSE TO FIRST DEGREE CONNECTIONS

✓

✓

✓

- CUSTOMIZED RESPONSE CREATION

✓

✓

✓

- GENERAL INQUIRY MANAGEMENT

✓

✓

- SALES / SERVICES INQUIRY MANAGEMENT

✓

✓

LINKEDIN MARKETING ACTION PLAN

✓

✓

✓

PROFILE OPTIMIZATION

✓

✓

✓

- OPTIMIZED PROFILE HEADING & SUMMARY

✓

✓

✓

- KEYWORD OPTIMIZATION

✓

✓

✓

GROUP PROMOTION PROFILE BUILDER

✓

✓

✓

- MEMBERSHIP TO GROUPS IN YOUR NETWORK

✓

✓

✓

- MONITOR ACTIVITY IN JOINED GROUP

✓

- POST ARTICLES, COMMENTS, AND LINKS

✓

LINKEDIN CAMPAIGN MESSAGE CREATION

✓

✓

✓

- CUSTOMIZED TARGET MARKET COPY

✓

✓

✓

TARGETED B2B MARKETING

✓

✓

✓

- CONNECTION REQUEST TO TARGET AUDIENCE

✓

✓

✓

- SALES MESSAGE SENT TO AUDIENCE

✓
up to 300 msgs/month

✓
up to 600 msgs/month

✓
up to 1,400 msgs/month

- RESPOND TO PROSPECTS
Positive responses are sent to your sales team

✓

✓

- CORRESPONDING TO COMPANY SALES TEAM

✓

✓

LINKEDIN COMPANY PAGE

✓

- STATUS UPDATES OR POSTS TO PAGE

✓

- RESPOND TO COMMENTS ON POSTS

✓

LINKEDIN COMPANY PAGE MARKETING

✓

- GROUP PROMOTION

✓

- MESSAGE TO TARGET INDIVIDUALS

✓

DAILY LEAD TRACKING MONITORING

✓

LEAD TRACKING REPORT

✓